Music ensembles win awards at Boston competition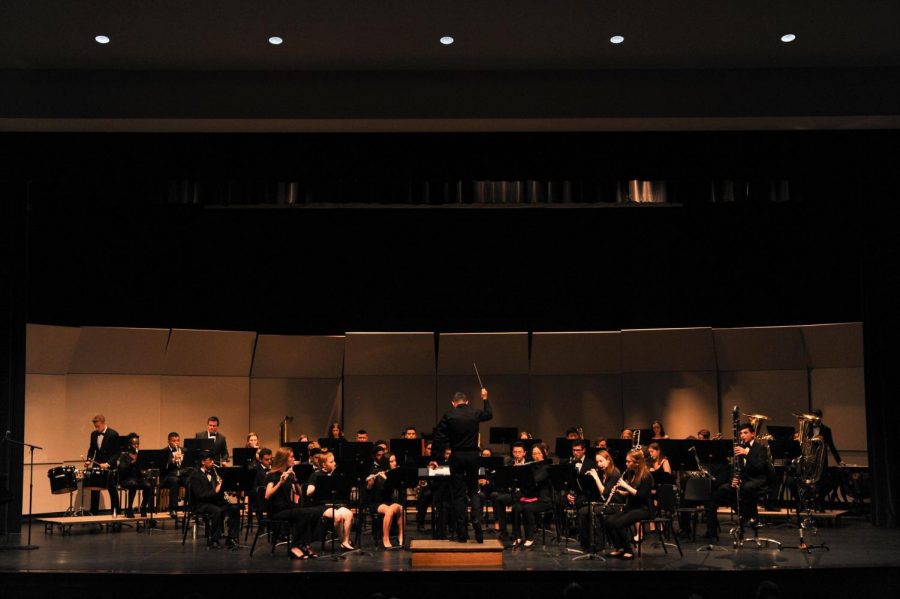 Claire Donnelly and Yena Lee
June 6, 2019
Monroe-Woodbury's music ensembles–wind ensemble, chamber orchestra and voice ensemble–traveled to Boston to compete with other school music ensembles on April 25, 2019. This year, all three ensembles won first place and took home trophies.
These ensembles are the highest level of each music category consisting of band, orchestra, and chorus. They attend this competition every other year.
"We've won something every time we've gone," said chorus teacher Dr. Crone.
They had been preparing for months before the competition, since their winter concert in November, paying attention to every little detail to present their best performance.
Chamber orchestra and wind ensemble performed at Masconomet Regional High School and voice ensemble performed at Danvers High School. All three ensembles were able to see each other perform since they traveled altogether in tour buses.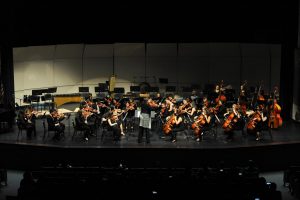 The competition was held in the morning, and many students said that they were very nervous but excited all at the same time.
"I was nervous, but I knew that band had prepared enough and that we were ready," said freshman trombonist Alex Liu.
After their performance, students got free time to tour the city and have leisure time at Quincy Market, according to the trip itinerary.
"The best part of any trip like that, besides the music is the camaraderie," said Dr. Crone. "Getting to know each other, hanging out, that's always cool."
Later in the evening, students were invited to the New England Aquarium for dinner and awards ceremony. In the aquarium, each school was called to a reserved area to receive any awards.
"I was really anxious about going to the award ceremony because I wasn't sure how we did," said sophomore trombonist Chloe Saldanha.
When they were told that they won, all ensemble student musicians cheered with excitement. They were jumping up and down, celebrating with each other of such achievement.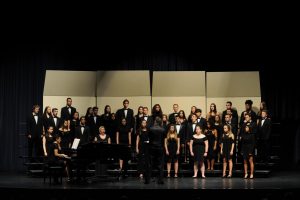 "When we found out that we got gold, I was really excited and was screaming with joy," said Saldanha.
"Oh, the kids were very excited. I was relieved; they were excited," said Dr. Crone.
The ensembles performed in front of three judges, and one of the comments included: "[I like the] sound of the group as a whole and the use of dynamics, rhythm, and tempo."
"The whole trip was a good experience; it gave us a sense of competition and forced us to bond with each other as a chorus," said J.P. Incledon, a senior in voice ensemble.