Joe Biden becomes President-elect of the United States of America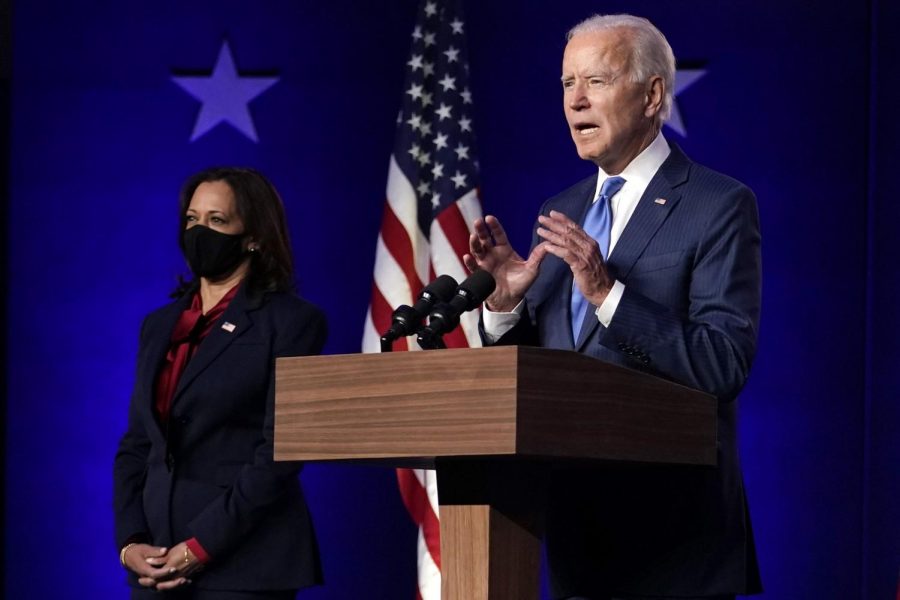 Joe Biden is set to become the next President of the United States. The race was called by most major media outlets for Biden when he collected 273 electoral votes, with his home state of Pennsylvania pushing him over the edge. A candidate needs 270 electoral votes to win the election. As of this moment, according to The Associated Press, Biden has captured 306 electoral votes. Joe Biden not only won the electoral college, but also the popular vote, by over 6 million votes. Joe Biden's 79 million votes has broken the record for most votes ever cast for an American presidential candidate.
This election was a little bit different, due to COVID-19. Getting the results took longer, because of the large amount of mail-in or absentee ballots. 
Some conservatives and Republicans are claiming that the race is not over, and that due to voting irregularities Donald Trump will still win the election. However, some members of Trump's administration and the Republican party in contested states disagree with this claim.
"There is no evidence, there are no facts that would lead anyone to believe that the election results will change,"  said Arizona Republican attorney general Mark Brnovich.
Mike Shirkey, Republican member of the Michigan State Senate, said in a statement, "We have not been made aware of any information that would change the outcome of the election in Michigan."
President Trump is still maintaining that he won.
"If you count the legal votes, I easily win," said Trump, according to a statement on whitehouse.gov. "If you count the illegal votes, they can try and steal the election from us."
President Trump has been taking legal action amongst many states in this election. Many lawsuits are taking place, mainly in the battleground states. Recounts are also happening and, after a recount, Georgia was recently called in Biden's favor by the Associated Press.  
Most of Trump's campaign lawsuits have not been decided in the president's favor. Federal District Judge Matthew Brann recently dismissed the campaign's attempt to block the certification of Pennsylvania's election results.
"One might expect that when seeking such a startling outcome, a plaintiff would come formidably armed with compelling legal arguments and factual proof of rampant corruption," wrote Brann, in his ruling. "In the United States of America, this cannot justify the disenfranchisement of a single voter, let alone all the voters of its sixth most populated state. Our people, laws, and institutions demand more."
Members of President Trump's own Election Infrastructure Government Coordinating Council issued the following statement: "While we know there are many unfounded claims and opportunities for misinformation about the process of our elections, we can assure you we have the utmost confidence in the security and integrity of our elections, and you should, too."
With Joe Biden's win, the United States will have its first female vice president, Kamala Harris.
"While I may be the first woman in this office, I will not be the last," she said in her victory speech.
If Joe Biden is sworn in to the White House, he will be the oldest President in U.S. history and he will be walking into the White House with many challenges to overcome, primarily the pandemic.
"Let us be the nation that we know we can be," said Joe Biden during his victory speech. "A nation united, a nation strengthened, a nation healed."
About the Writer
Jenna Rowen-Delson, Staff Writer
Jenna Rowen-Delson is a sophomore at Monroe-Woodbury High School. This will be her second year writing for the school newspaper. She participates in many...