COVID-19 shutdown takes a toll on animal shelters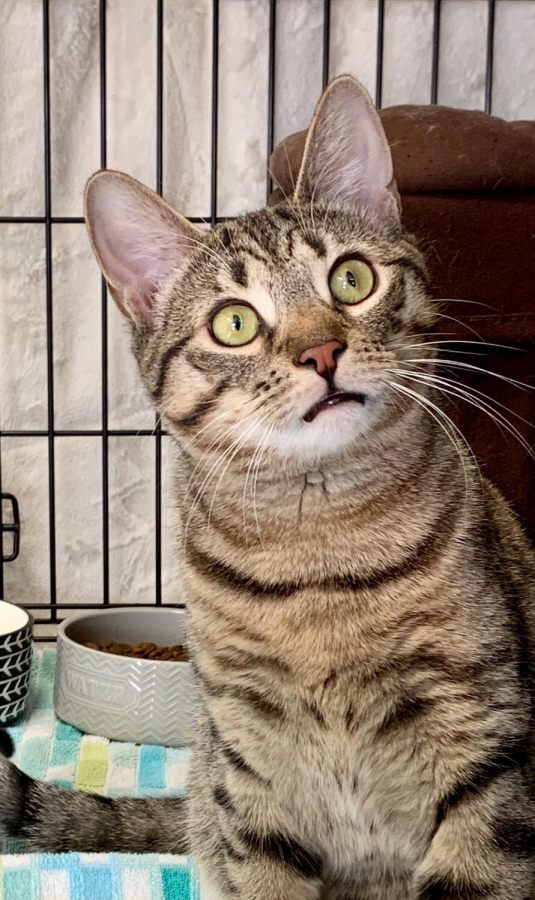 Whether it be an ice cream shop, supermarket, or wellness shelter, businesses have not been thriving due to COVID-19 and the resulting lockdown. At the Woodbury Animal Shelter, both staff and animals have been affected. 
Pam Gambuti, manager at Woodbury Animal Shelter said that many of their adoptions come from people who visit or donate and see an animal they really connect with. This, however, cannot happen anymore as the shelter is currently not open to the public. 
The animals are not getting as much socialization as they would normally get and adoptions are more difficult to facilitate.
"Normally, people come in and talk to me about what they are looking for in a new pet and I try to match up the animal's personality with the family's needs," said Gambuti. "I usually show my suggestions first but then still introduce them to all of the rest of the animals. Basically now when I find out over the phone what they are looking for, I only show them what I feel is the right fit."
As of now, the shelter only has a few cats and kittens, some of which being fostered to make sure they get enough attention. They are not allowed to take in any more animals at the moment. 
The shelter has also been limited to a few employees. Before the shutdown, they had two full-time and two part-time workers, but they have dropped to two employees working opposite days.
"We are only here for a few hours in the morning and then come back late afternoon," said Gambuti. "We stay as long as we can and let them out to exercise as much as possible."
The shelter is also using past donations and is accepting new donations to help out with the lack of revenue from the usual business. They prefer help through their Amazon Wishlist but accept donations through their donation bins. Gambuti said that they are asking people not to give blankets and towels for now and only donate necessary store-bought items.
Gambuti would also like people to know that right now, their trap, neuter, return (TNR) program is shut down. This would normally be a program that would have feral cats be taken and neutered that released back into the wild to cut down the number of wild kittens. However, the veterinarians that would usually do this are limited and cannot continue until further notice.
"We are a very small shelter but we honestly do a lot here. We treat these animals like they are our own and care about them deeply" said Gambuti.