Mock trial is for students interested in public speaking or legal careers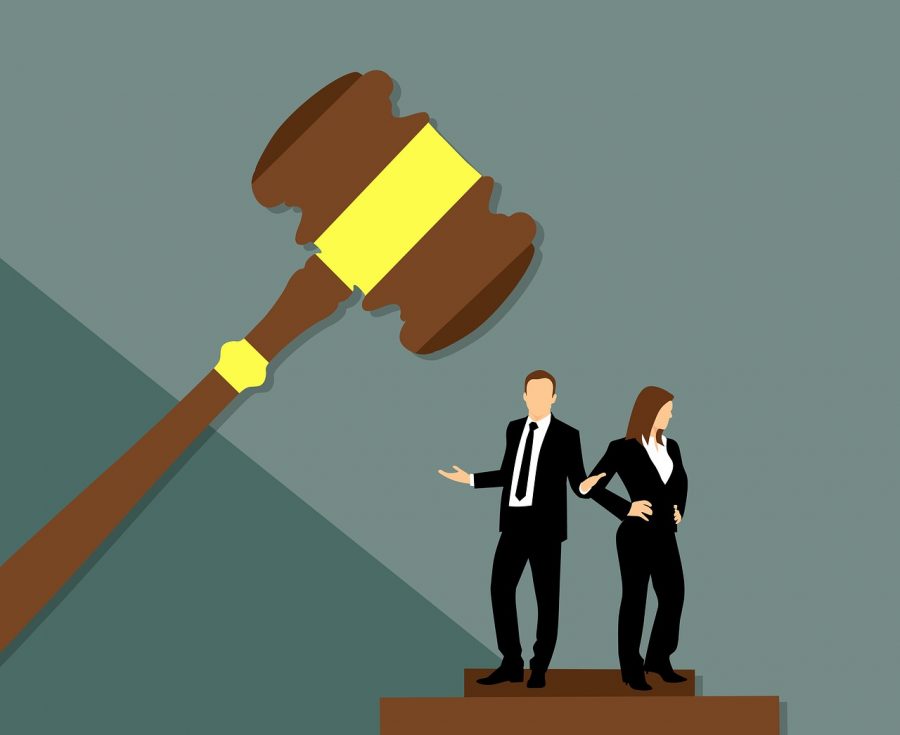 Sacha McLean, Contributing Writer
December 4, 2018
The Mock Trial club gives students the opportunity to play the role of lawyers and witnesses in a realistic setting.
Fifteen years ago, there were only eight members in the club. Now, according to adviser Mr. Verboys, the club has close to 40 members and is one of the biggest groups in the county.
While the club invites many people to join, it also works to give students the knowledge they can use for the future. These skills can range from public speaking to having the confidence to go and debate people on a range of topics.
The club's purpose is to "offer critical thinking, public speaking, and a fun environment to learn about the world of criminal justice," said public relations officer Anuj Chowdhuri.
The club also provides benefits to the members. The National State Bar Association provides scholarships to students who are in the club.
The program is meant to help spark interest in those who feel inclined to pursue a career that is law related.
As an educational program, it tries to stimulate critical thinking in the students who are a part of the program.
Monroe-Woodbury has come in the top four consistently in the county competition.
As the club continues to do well, Mr. Verboys and the leaders of the club hope to gain more members and that they will continue to use the skills taught throughout their life.
Mr. Verboys thanks to all the students who participate and allow the club to continue to grow.
"It's all about you guys. I just guide you," said Mr. Verboys.