Over a 1000 Library Books Remain Overdue in the High School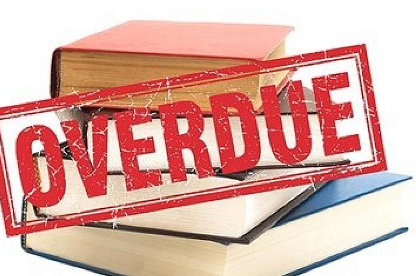 With the end of the year approaching, many library books are long overdue at Monroe-Woodbury High School. 
According to Ms. Speer, one of the librarians, there are over 1044 overdue library books checked out throughout the school. 
Although the librarians insist on returning the overdue books, students are still able to check books out if they have another one that has not been returned. Each student has a five book limit, meaning that they can have five books checked out at a time, even if some are overdue. 
After checking out a book, students get three weeks to keep the book. Ms. Speer said, "students are welcome to renew books for as long as they need them, especially if they're for class." 
Many English classes do projects that involve students needing books, so they are able to renew it when the time is up. 
If a book is overdue, the library will tell the student's English teacher, and the English teacher will tell the student. There is no consequence for an overdue book, as long as the student returns it before Regents exam week in June. For example, if a book is due on October 5, and the student returns it May 9, the only consequence is that the student will be getting a lot of overdue notices. 
"For students, including seniors, who do not return them before Regents week in June, bills will be issued for the cost of the missing books," said Ms. Speer. In other words, overdue books will not affect graduation, the student will just need to pay to replace the book.