Students Donate to Blood Drive in November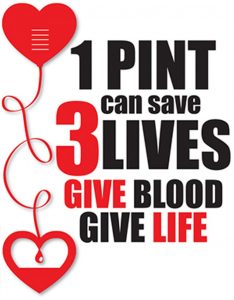 Monroe-Woodbury High School held its biannual blood drive on Friday, November 8. Open to the students and staff who qualify to become donors, the New York Blood Center held their donation event in the wrestling room. 
Monroe-Woodbury encouraged students of age 16 or older and employees, all of whom must fit the requirements, to participate and help save a life.
According to the American Red Cross, every two seconds in the United States, someone's life will depend on donated blood. Whether it be for surgery, traumatic injury, or treatment for chronic illness, these lives rely on healthy blood that they do not have.
Based off of information from the American Red Cross and the New York Blood Center, there are no other ways for a human to maintain life in threatening situations.
"When people get blood transfusions, they need human blood. Scientists have tried to develop a substitute but there is absolutely no other option," said Sarah, an employee for the New York Blood Center. 
By holding an event with such meaning and importance, many young people were influenced to help. The most direct way of contributing is to become a donor.
"It feels good to save a life," said Brooke Pearson, a junior and first time donor. Pearson said that this thought had led to the decision of donating blood.
The second blood drive of the year will be held in Spring 2020.