MWHS goes blue for Autism Awareness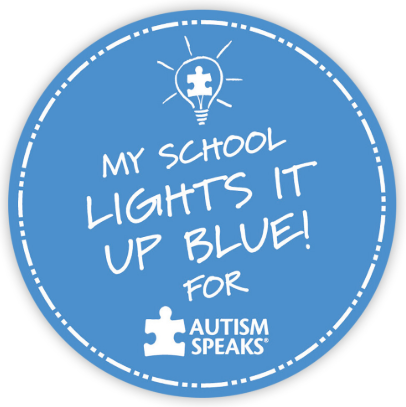 On Tuesday, April 2, Monroe-Woodbury staff and students were encouraged to wear blue to show support and awareness for autism.
April is the international month for autism awareness, and more specifically, April 2 is the day where autism is recognized.
According to the Autism Society website, "Autism is a complex developmental disability… that affects a person's ability to communicate and interact with others."
The website also states that one out of every 59 children born in the United States are diagnosed with Autism.
Dr. Sassi, a Monroe-Woodbury High School nurse, said that she thinks this day is important to bring awareness and attention to the subject. If someone is Autistic, she said, others should accept it.
For parents, she said a diagnosis of Autism can be rough, but families can get through it.
Lastly, she stressed that the sooner one can get a diagnosis, the better off their situation will be.
In order to get a diagnosis, it is important to understand warning signs.
These include: a delay or lack in spoken language, limited eye contact, little interest with peers, and repeated use of physical mannerisms.
Sophomore Aidan Maldonado said that he usually does participate in the awareness activities in the district, such as wearing certain colors.
He supports the day to "raise awareness of problems."
Earth Science teacher Ms. Johnson strongly believes that the day is important, as she says that when people know about situations others are going through, it helps to better understand them.
Ms. Johnson also said that when the community is involved in an event relating to a specific cause, it helps others relate easier.
She shared a story of her husband and his class building a motorcycle together from scratch, complete with a multi-colored puzzle piece paint job–a symbol associated with Autism–to raise awareness for autism, which helped bring the community together and for others to better understand the cause.
English teacher Ms. McAssey believes that the day is important to make more people aware, but said that the day isn't known by enough people.
She said that because students don't know about the event, it is difficult for students to know to dress up, consequently making it hard for students to get something out of the day.
All messages relating to district-wide events can be found at the Monroe-Woodbury website.