High school winter concert finishes with jazz ensemble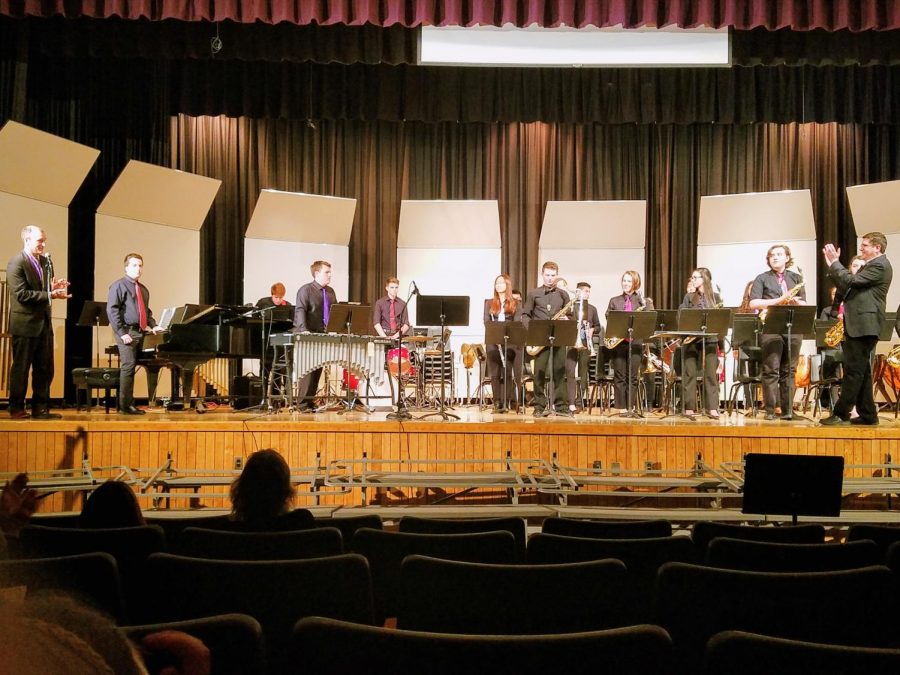 Yena Lee, Editor-in-Chief
January 28, 2019
On Thursday, January 10, the Monroe-Woodbury high school jazz ensemble performed the last winter concert of the year 2018-2019 at 7:00 p.m. in the middle school auditorium.
The high school jazz ensemble performs after the middle school jazz ensemble for both winter and spring concerts. The winter concert takes place at the middle school, and the spring concert takes place at the high school.
"I think it's nice to be able to see the middle schoolers play and it's a good idea to let them watch us as well so that they have an ability to look up to us," said saxophone player Sophia Kohlbecker.
The jazz ensemble meets after school and performs in three school concerts as well as NYSSMA Major festivals. As students in jazz ensemble work on improvisation, they must be able to perform music at NYSSMA levels V or VI and be part of one of the school ensembles. They may audition for jazz instrumentation including saxophones, trumpets, trombones, electric guitar, electric bass, keyboard, and percussion.
"The jazz concert went well. It sounded great," said Kohlbecker.