February's artist of the month: Danaé Drews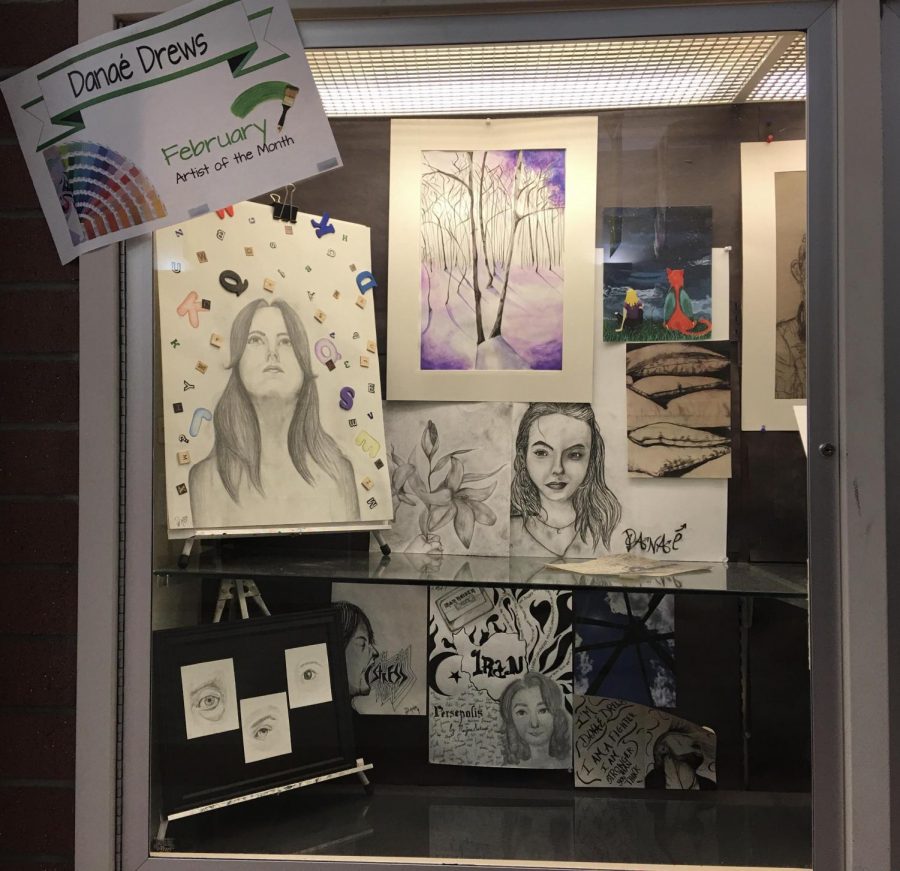 Senior Danaé Drews is Monroe-Woodbury High School Artist of the Month for February.
Drews first took an interest in art when she was in elementary school. Primarily, Drews works with pencil and ink. Drews said that she likes working with pencil and ink because she feels like she has the most control over what she's drawing. 
"Ink gives work a sleek and pristine quality that will never go out of style," said Drews. In the future, she said she would like to try using plaster.
While Drews is studying art in school, she also spends her free time drawing. She once sold a drawing at auction for $50 last year at the art show.
According to Drews, her teachers are responsible for bringing out her inner artist. She is inspired by whatever is going on in the world around her.
"That could be music, my friends, family, or current events," Drews said. "[I draw] a lot of hyper realistic stuff, but I'm trying to challenge myself this year and go a little more abstract with my drawing style. It's not easy, but I'm learning to think outside the box."
Drews said the advice she would give for students in studio art is to "be patient."
"At first you might be like 'why are we drawing boxes and apples, it's so stupid,' but in the end it's so worth it," said Drews.
A typical art day for Drews consists of completing projects and finishing drawings so that she's not behind.
"Being behind in art projects as a senior is really bad, like, you'd cry," said Drews.
Being a senior and an art major can be stressful, so Drews deals with her stress through art. Whether it's starting a new drawing or continuing on a project, she feels art is her way of communicating her emotions to friends and family.
"If I have good music playing in the background, that's when I'm in my zone," said Drews. "That's when I feel like I create my best work; just getting lost in the art itself."
In the future, Drews would like to work for Vans in either the corporate or the design area.
"They're a company that always gives back to the community and covers important topics and issues in a creative and meaningful way," said Drews. "I would love to be a part of that."
Drews plans on going to the College of Saint Rose to study art and graphic design. She chose Saint Rose because she spent a week there over the summer.
"I really loved all the teachers I got to work with and I learned a ton in such a short amount of time," said Drews.