Staff Profile: Monroe-Woodbury welcomes new security guard Chris Weir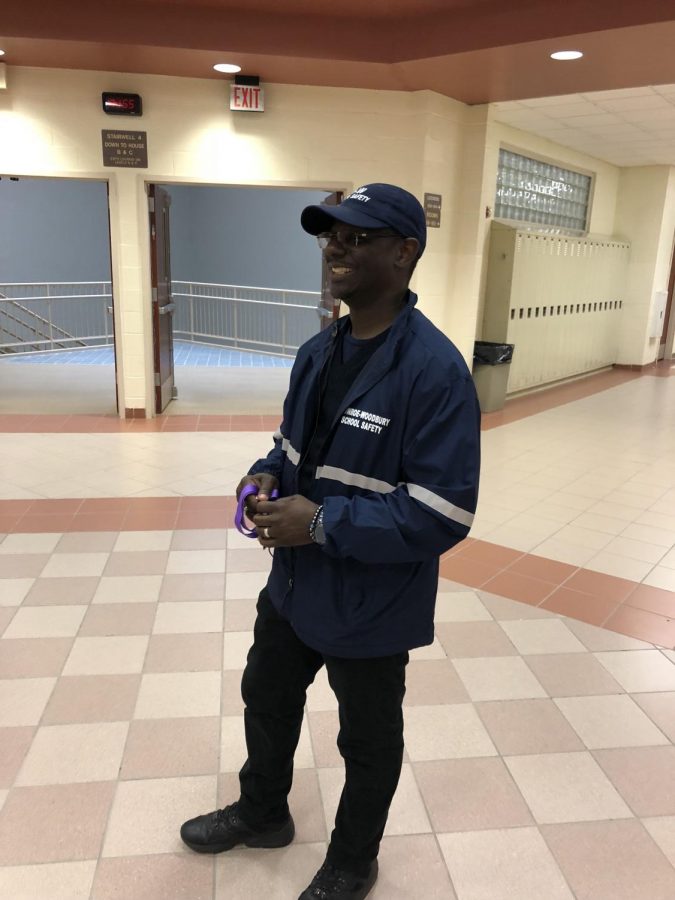 Chris Weir is one of the new security guards at Monroe-Woodbury High School this school year. His patrol is the A-Common area during the day, and, at the end of the day, he is outside guiding students to the bus.
Weir used to work at Monticello High School and Goshen High School. He said that in comparison, Monroe-Woodbury is the best. When he first visited the M-W high school, he thought it was a university because it was so big.
"Crusader pride!" said Weir.
The other schools were smaller and did not have as much funding for sports and clubs as Monroe-Woodbury. He said that here we have so much opportunity to grow and explore different career paths.
"Don't let all the opportunity go to waste," he said, as advice to the students.
He was happy with the amount of diversity and acceptance he saw among the students, and he further encouraged them to realize the value of this and take it with them after high school.
He is from Kingston, Jamaica and moved to Middletown, NY when he was 29. He did martial arts in Kingston for two years and placed fifth in a world competition. He is a first-degree black belt.
When he came to the United States from Jamaica he felt an incredible culture shock. The contrast between beautiful, sunny Kingston and cold, isolated Middletown made him depressed. Imagine the bright golden sun and sweltering Caribbean heat compared to the dark, freezing feet of snow and storms. It made him feel stuck, abandoned and out of place.
He said about his life in Jamaica, "It is like America in that it's a melting pot. All different kinds of people with the same accent."
A lot of his family is still in Jamaica, most of them are musicians. Mr. Weir himself is a promoter and a producer. His brother owns two recording studios, and his best friend, Brian Schmitt, owns one of the most popular radio stations in Kingston. Weir also said that he is related to well-known Jamaican singer Jimmy Cliff.
His radio station is called Irie FM. 
"Irie means all good, positivity and happy times," he said.
Mr. Weir has a daughter named Caitlyn who is "the apple of my eye and a very funny girl." She is a soccer player and an avid reader. His wife is a correctional officer and has a bachelor's degree in psychology.